Cleaning and disinfection
For over 20 years we take care of hygiene management for our customers. Our broad knowledge combined with newest technology in the area of hygiene maintenance allows us to offer optimal solutions for every type of production facilities. The quality of our services is being constantly documented by microbiological swabs. By microbiological environmental testing we can guarantee that our cleaning services are matching our customers' needs as well as the guidelines from worldwide norms such as BRC, IFS and others.
We take care of managing hygiene of both production facilities including production lines and office rooms. With our highly trained staff and experience in the food industry, we are able to precisely select cleaning technology depending on the type of production and machines which are used in the production process. Such complex service minimizes the risk of cross contamination. Cooperation with worldwide brands in both chemicals and professional technical services helps our clients to remain the production facilities at the highest quality level.
Constant, multistage supervision over the service allows us to prepare production facilities ready for the production.
What is more, selecting adequate cleaning technology is vital for controlling the media costs and minimizes the time needed to finish cleaning of the production site.
how we operate?

what next?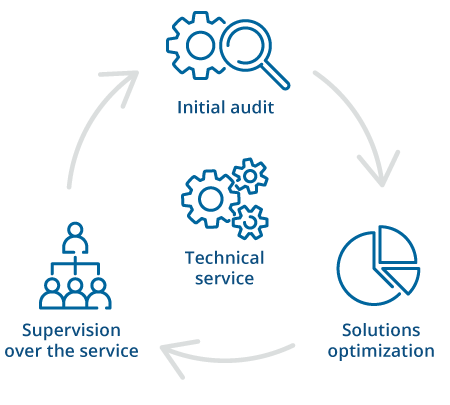 Cleanliness guaranteed
Highly trained staff and chemicals from the best producers allows us to achieve ultimate satisfaction for our partners, all of this backed up with microbiological swabs

Costs optimization
Our goal is to optimize the costs of utilities which appear as a direct benefit for our partners

Environmental protection
Our service is based on the chemicals form the producers which are safe for environment